Homemade rice seasoning mix of whitebite and some greens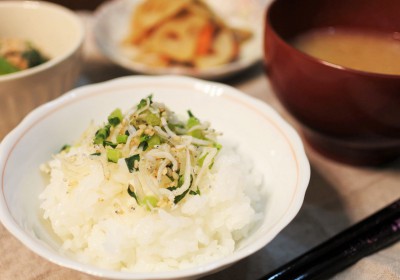 <Basic information>
・Serving size:4 people
・Praparation time:15 minutes
<Ingredient&Amount>
・40g whitebite
・40g radish leaf
・1 small spoon sesame oil
・1 small spoon roasted sesame
*A small spoon: 5cc/5g
<Directions>
1. Boil radish leaf roughly and cut into fine chops.
2. Heat sesame oil on a fry pan and firstly cook whitebite till they get crispy.
(If you do so, you can remove smell and store longer. )
Add roasted sesame and furthermore cook, once it smells fragrant, put radish leaf after drain off well, and once it cooks for a whole and arrange the taste.
<Cooking point>
・After cool down well and put into a hermetic container, it would be possible to store in a refrigerator for 5 days.
・If you use whitebite, you can add the taste well even if you do not use broth or salt. You can add bonito flakes as you like.