Chicken and pumpkin gratin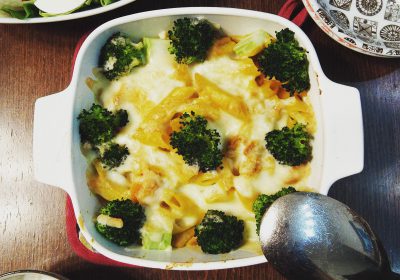 <Basic information>
・Serving size:4 people
・Preparation time:30 minutes
<Ingredient&Amount>
・250g halal certified chicken
・1/4 pumpkin
・1/2 broccoli
・1/2 onion
・300ml milk
・120g macaroni
・Proper amount of gratin cheese
・1 big spoon olive oil
・salt and pepper
*A big spoon: 15cc
<Directions>
1. Cut chicken into bite size pieces.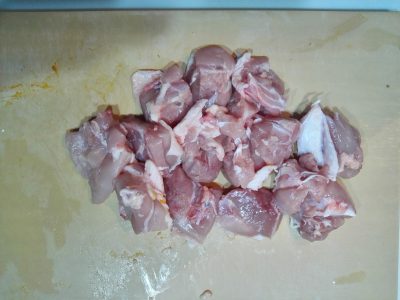 2. Heat pumpkin in a microwave for 3-4 minutes, and make it soften, cut into bite size. Make onion into comb shaped cut, and cut broccoli.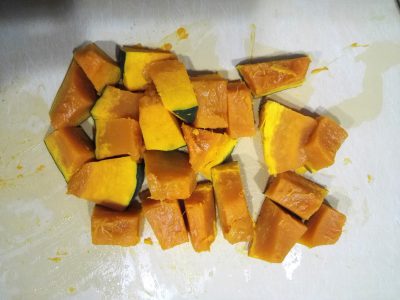 3. Boil macaroni and broccoli at each pan.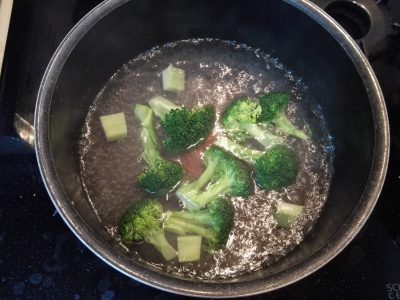 4. Heat olive oil in a fry pan and cook the skin side of chicken. When cook the surface, add  onion, cook further and flour salt and pepper.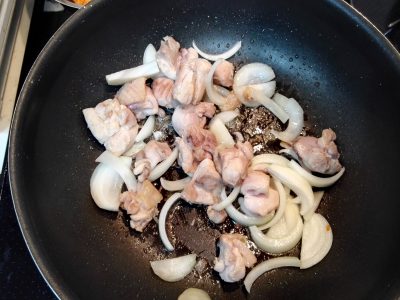 5. When cook the whole, put milk and pumpkin, boil on medium heat in mixing. Color the whole in pumpkin color, put boiled macaroni. When make it thickness, turn off the heat.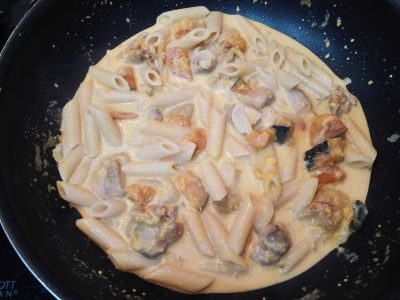 6. Put 5. in a heat proof dish, put boiled broccoli on, and flour cheese, bake at 1000W of a toaster for 10 minutes and ready to serve!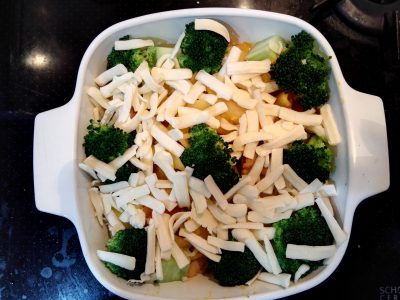 <Cooking point>
You can not use commercially provided white sauce, since it includes "chicken extract" etc.
Then, we hereby cook to activate materials taste, not using commercially provided sauce this time.
Please choose milk, as fresh milk% with non additives.
Please choose cheese excluding emulsifier.
You can use salad oil instead of olive oil, at this case, please use plant derived oil excluding emulsifier anyways.