Mini pizza dumpling skin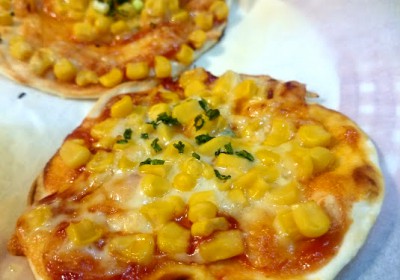 <Basic information>
・Serving size:1 person
・Preparation time:20 minutes
<Ingredient&Amount>
4 Homemade dumpking skin
Proper amount of sweet chili sauce
2 big spoon corn whole can (As you like)(Corn, salt and citric acid)
Proper amount of small welsh onion
Proper amount of halal cerified mayonnaise
<Directions>
1. Put sweet chili sauce on dumpling skins.
2. Put favorite ingredients such as corn and small welsh onion etc and put mayonnaise at last.
3. Bake on a oven for approx 8 minutes and ready to serve.
<Cooking point>
If you change sweet chili sauce with ketchup, it would be for children.
When you have extra homemade dumpling skin, please try it.