New service "HALAL RECIPES JAPAN Cooking Club" release!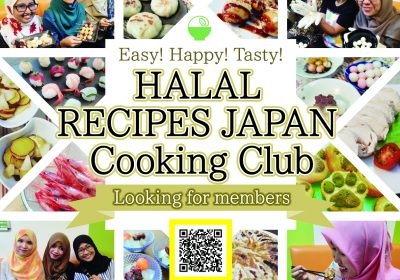 Tsutau Co.Ltd., the organizer of "HALAL RECIPES JAPAN" , the online Japanese recipes site for Muslim first-ever in Japan, release the free membership program "HALAL RECIPES JAPAN Cooking Club" in order to evolve the cooking event "Muslim friendly cooking event" which has been carried out so far.
This is based on the LINE @ service provided by LINE Co.
We will distribute information on our cooking events more directly to people who have registered as friends at LINE @, give points according to the number of event participation, gift benefits at points accumulated.
In the future, we will also conduct monitoring of new products and distribution of free samples as a bridge between companies developing HALAL certified foods and everyone of Muslims in Japan.
Everyone can register this membership program for free, but please note that the event is limited to holding in the suburbs of Tokyo.
In addition, during EXPO, we are preparing gifts for halal certified ingredients on arrival to those who registered as friends at our booth!
We are looking forward to your registration!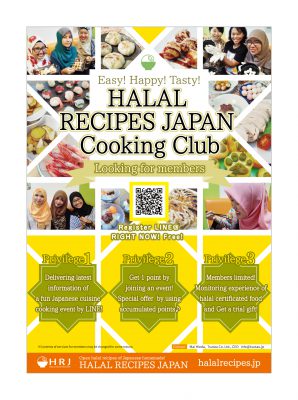 HALAL RECIPES JAPAN Cooking Club >>

*You need "LINE" application for registration.
(CEO:Mai HIEDA)