The event report for "Takoyaki party" at Karaoke Manekineko!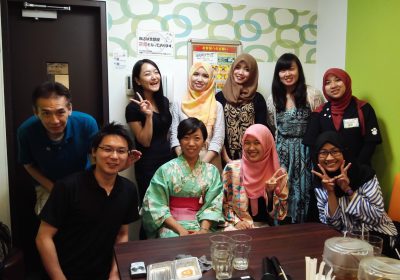 On Sunday, 21th August, 201, we held the summer event, co-hosted by Yotsuya 3 chome shop, Karaoke Honpo Manekineko where acquired the only halal certification in karaoke shops of Japan, and HALAL RECIPES JAPAN!
On occasion of the summer festival, we have prepared the programs that attendees made the popular menus, Takoyaki" and "Shaved ice" by themselves, on that day.
We developed a special recipe for takoyaki especially for the day, and used oil, Rice brown oil made by ORYZA OIL & FAT CHEMICAL CO.,LTD
acquired the halal certification.
As for sauce, we have prepared special sauce mainly based on KEWPIE MAYONNAISE JAPANESE STYLE (Halal certified)  and also chili sauce of Life sauce which had been popular in Malaysia.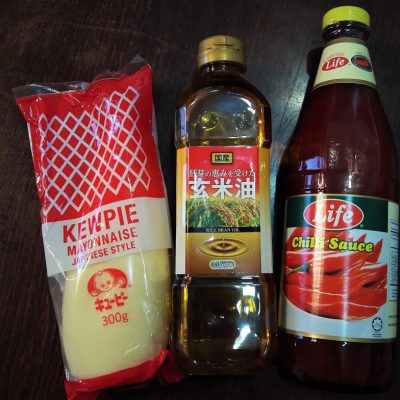 Now, we readily started to make takoyaki! We pull dough and fixings into a hot plate and turn upside down through collaboration all together.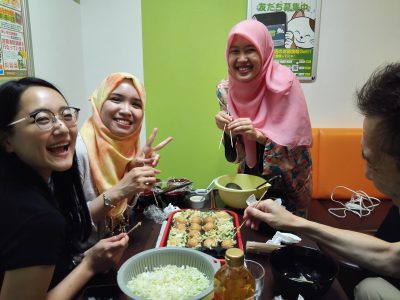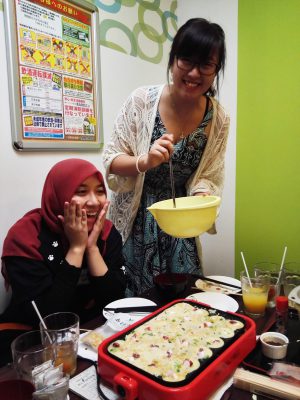 Thanks to delicious rice brown oil of Oryza, crispy and nicely flavored takoyakis got ready to serve♪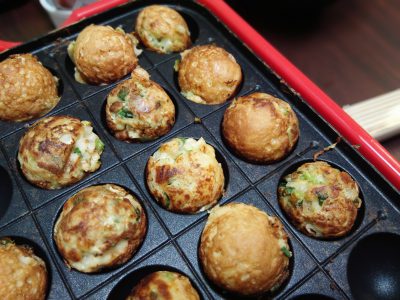 Add sauce and dried bonito flakes, and taste hot and fresh ones deliciously!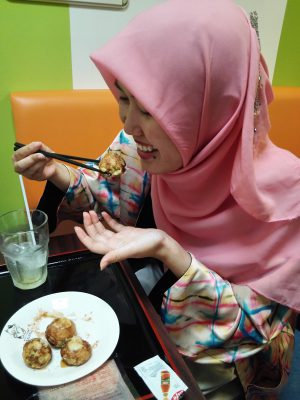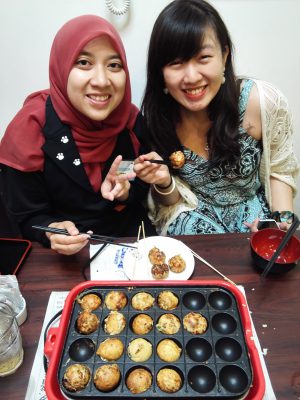 "Shaved ice" for dessert, after meal! Shaved ice by themselves and pull favored syrup, such as strawberry or melon flavors plenty!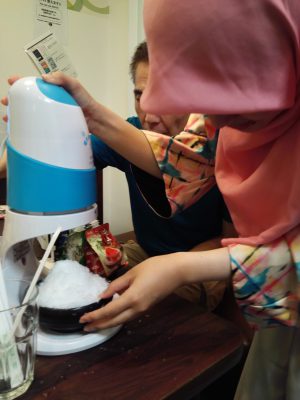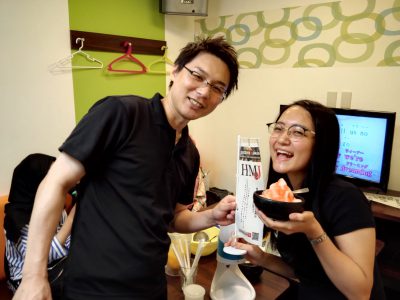 Of course, we had a blast for karaoke!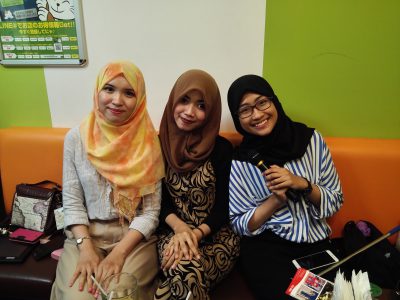 We made an enjoyable summer memory in cooking, eating and singing all together.
We hope to offer an opportunity to experience Japanese culture with joy!
Thank you very much for joining this event!
(Writer:Mai Hieda, CEO)