Tofu hamburger with mushroom starchy sauce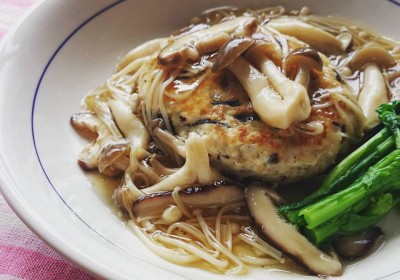 <Basic information>
・Serving size:2 people
・Preparation time:30 minutes
<Ingredient&Amount>
■Hamburger
・80g minced chicken
・20g cold rice
・100g firm tofu
・1/2 egg white
・5g hijiki
■Starchy sauce
・1/2 package shimeji mushroom
・1/2 package enoki mushroom
・1 sheet dried shiitake mushroom
・60g broth
・Pinch of salt
・1/2 small spoon soy sauce
・1/2 small spoon starch
・1/2 big spoon water
・Pinch of grated ginger
*1 small spoon: 5g/5cc
1 big spoon: 15cc
<Direction>
1. Wrap firm tofu by a kitchen paper and drain water off for approx 10 minutes. You do not put a weight down.
Reconstitute dried hijiki and dried shiitake mushroom respectively.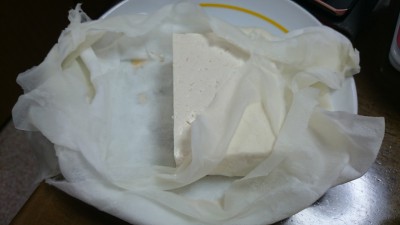 2. Mix minced chicken, cold rice and drained firm tofu in a bowl.
After mixed, add egg white and drained hijiki and further mix them.
Cut in half and shape into rectangular rounds.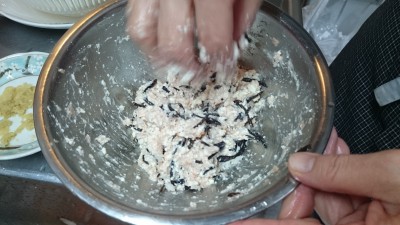 3. Pull oil in a fry pan on medium heat and cook tofu hamburger.
After cook one side for 3 minutes, flip the side for 2 minutes.
Then, add 2 big spoon water (excluding ingredients) and pot-roast with a lid for approx 5 minutes.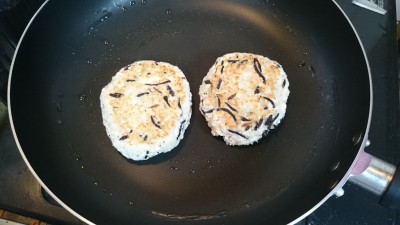 4. Make starchy sauce.
Put mushrooms, broth, salt and soy sauce in a pan and cook on medium heat for approx 3 minutes.
Make starch with water in another bowl, and once above broth get warm, turn off heat once and swirl starch with water.
After added, turn on heat again and mix them in heating.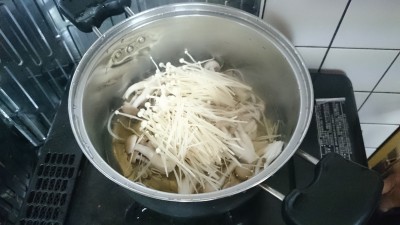 <Cooking point>
・Add egg white for mixing starchy sauce.
Although you can add a whole egg, it means you can also mix egg yolk, it shall be harder if you add egg yolk.
If you like soft texture, putting egg white shall be recommended.
・If you make chicken balls, you can divide ingredients in the middle.
・The starchy's recipe is same as lotus dumpling.