Squid & chinese radish with mayonnaise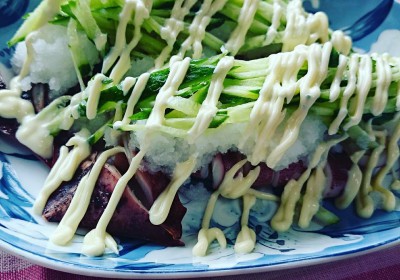 <Basic Information>
・Serving size:2 people
・Praparation time:15 minutes
<Ingredient&Amount>
・2 Squids
・1 Cucumber
・4 Big spoon of gratted chinese radish
・mayonnaise
<Diections>
1、Remove all internal organs and cartilage of Squid, and wash well. Shredded cucumber.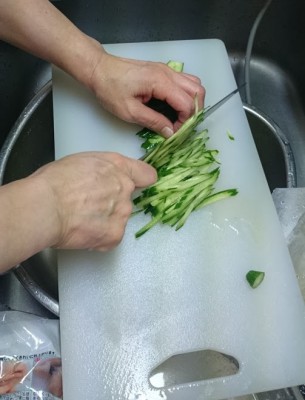 2, Laid aluminum foil to fish grill and put squid body on it.
Grill squid body for 3 minutes on medium heat, and cook for a further 3 minutes upside down.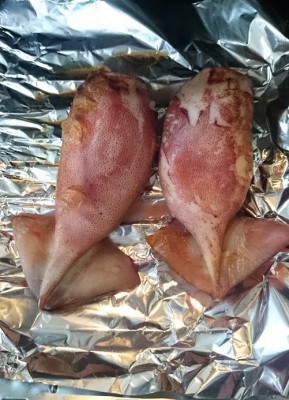 3, Cut squid into bite-sized pieces and serve on a plate.
On squid, put gratted chinese radish, cucumber and mayonnaise.
<Cooking Point>
For finishing squid soft, let's not over-cooked.