Omelet rice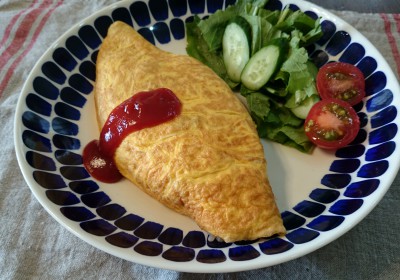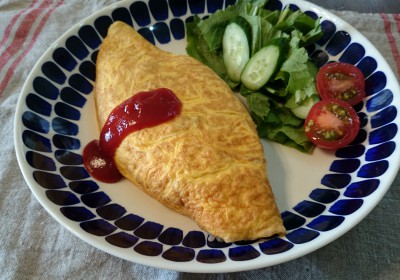 <Basic Information>
-servings: 2 people
– Cooking time: 20 minutes
<Ingredients>
1/2 cups Rice
1/4 sheets Halal Certified chicken leg piece
1/4 onion
1/8 Carrots
1 egg
2 tablespoons Ketchup
Salt and pepper
<Directions>
1. Chop the onion and carrot. Cut the chicken into small bite pieces.
2. Add the oil into a frying pan and fry the chicken over medium heat. When the chicken 80% cooked, add the onion and carrot saute with salt and pepper.
3. Add the rice and mix. Add the ketchup, and off the stove.
4. Heat in a separate frying pan over high flame, add the beaten eggs. When the egg is cooked, place it on the top of ketchup Rice.
<Point of cooking>
We will feel safe to choose the halal certified Ketchup. But if certified product is unavailable, can choose alcohol free ketchup. We should also check whether that ketchup does not contain ingredients derived from pig. As for the ketchup taste it's better to use sour than sweet so it will be more delicious.