Notice of starting "Japanese inner beauty bento class"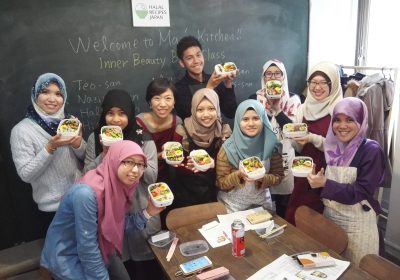 HALAL RECIPES JAPAN have started "Mai's Kitchen ~Japanese Inner Beauty Bento Class~", the cooking lesson to learn Japanese style lunch box on February 11th,2017.
The theme is "Learn and eat Japanese traditional cuisine to be more healthy and beautiful from inside the body".
On the first day, we held the free trial class for Muslim living near Tokyo.
The university students, who usually bring their lunch box because they cannot eat Halal food at cafeteria.
Women who want to learn Japanese cuisine more.
A Muslim family with their cute baby. etc.
10 people participated in my lesson as monitor.
In my class, I lectured on such as the points to make Bento well, how to choose ingredients to practice "inner beauty"  before the cooking.
Every participants were pleased that they got the new knowledge about food and bento.
Then, we started cooking based on the bento philosophy!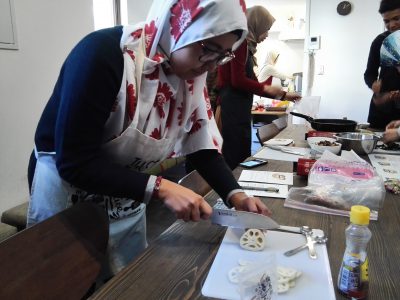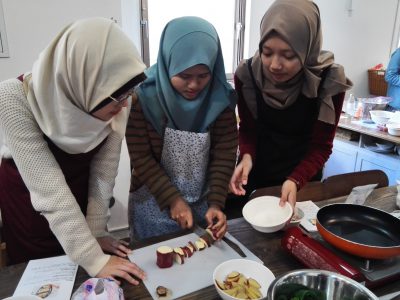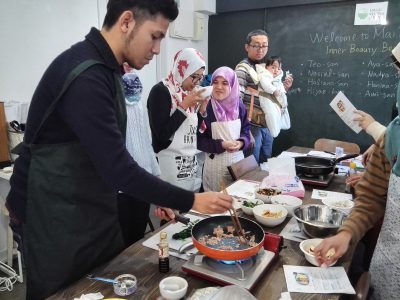 Everyone cooperated together and cooked dishes one after another.
When the dishes are finished, I lectured on how to pack lunch boxes that looks delicious.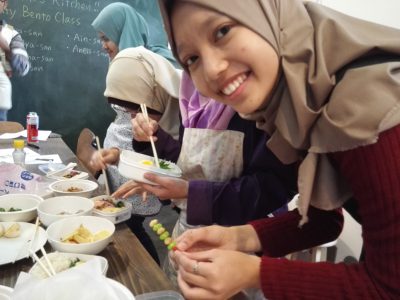 They packed each bento according to the tips of packing bento.
Along the points of how to pack lunch boxes, they filled in each lunch box with dishes.
And finished bento are here!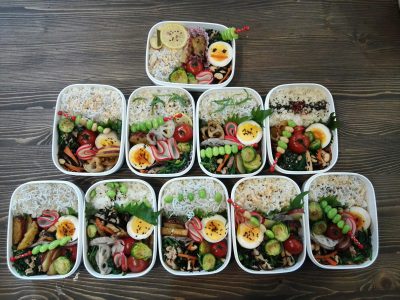 Even with the same menu, the unique lunch boxes each expressing their sensitivity were completed!
Finally we said "Itadakimasu", the greeting before eating, and enjoyed their own bento.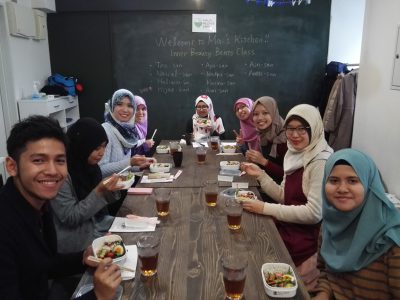 After finishing lesson, I received great popularity from all the participants.
This cooking class corresponding to HALAL, vegetarian, gluten-free, Non-GMO, and Non-MSG.
In addition to making it, you can learn how to make a lunch box systematically, so it helps to improve your lunchbox skills after the lesson.
When you come to Tokyo, please come and visit us to learn how to make beautiful and delicious Japanese lunch box!
■Booking & details >>
Mai's Kitchen -Japanese Inner Beauty Cooking Class-
http://maikitchen.halalrecipes.jp/